The decoration of bamboo wood fiber integrated wallboard belongs to the high-end decoration series. However, because the solid wood is extremely susceptible to the influence of the climatic environment, the phenomenon of moisture, deformation and mildew will appear after a long time, because its price is high, resulting in ordinary For consumers, it is expected to make up. Nowadays, this pattern has been broken, and it has entered into thousands of households. Therefore, all consumers are now able to enjoy this.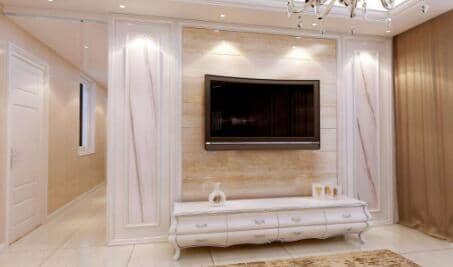 1, good processing performance
The main components of bamboo fiber fiber integrated wallboard are bamboo fiber, natural calcium powder and other polymer materials, so it has similar processing properties to solid wood. It can be nailed, sawn, and planed. It can be completed mainly by woodworking equipment. Installation, and the nail force is obviously better than other materials, fixed on the wall is very firm, there will be no problems such as falling off.
2, good strength performance
Bamboo-wood fiber integrated wallboard is a polymer composite material with good elasticity and physical and mechanical properties comparable to solid wood, such as compression and bending resistance. Its durability is obviously superior to other wood materials. For solid wood, the surface hardness of bamboo fiberboard is higher, generally 2-5 times that of ordinary wood.
3, with water resistance, corrosion resistance, and longer service life
Bamboo wood fiber integrated wall board can resist strong acid and alkali, water and corrosion resistance, and is not easy to breed bacteria, not easy to be infected by insects, not long fungus, long service life, and can last for more than 10 years. .
4, rich in patterns, colorful, diverse styles
After the special treatment of the surface of the bamboo fiber integrated wall, it can be made into various patterns, and the wood grain, wallpaper, cloth and other shapes required for the wall surface and the ceiling can be completely replaced by traditional wall surfaces such as wallpaper and paint. Decorative material.
5, environmental protection, no pollution, can also be recycled in production
Bamboo wood fiber integrated wallboard is made of green material, does not contain toxic substances, does not contain dangerous chemical components, is free of preservatives, formaldehyde-free, stupid and other harmful substances, will not cause air pollution, can be 100 % recycled and reused and can be reprocessed or biodegradable. It is a truly green product.
Bamboo wood fiber integrated wallboard has a certain fireproof performance. In the process of product synthesis, flame retardant is added, which can more effectively prevent fire. Compared with real wood products, bamboo wood fiber integrated wallboard performance Better.