Bamboo wood fiber integrated wallboard is a new type of environmentally friendly material. This kind of material is made of four generations of integrated wall surface. It can suppress bamboo fiber and fireproof and waterproof microcrystalline powder at high temperature. Talk about the benefits of bamboo fiber integrated wall panels.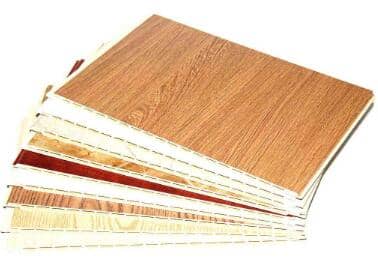 This product has been tested and tested by domestic authorities through building materials and component quality, acoustic performance, thermal performance and national fireproof building materials quality, all in line with national standards.
Benefit one:
Bamboo wood has a strong absorption of ultraviolet light and radiation, and bamboo wood can scatter light and reduce eye fatigue and damage. Reduce noise and promote sleep quality.
Benefit two:
The bamboo fiber integrated wall panel produces perfect diffuse reflection on the sound, effectively buffering the impact of the subwoofer, and the material itself absorbs the bad sound of the sound, thus forming a perfect three-level noise reduction function in the space, greatly improving the three-point life. One of the quality of sleep.
Benefit three:
Bamboo-wood fiber integrated wallboard is a poor conductor. The room with bamboo and wood wall panels will be warm in winter and cool in summer, and because the bamboo wood itself can regulate the air humidity of the room, it has a hundred-year-old castle in Europe. In the palace, bamboo and wood wall panels can be seen everywhere, which is a must for high-end decoration.
Benefit four:
Bamboo wood fiber integrated wallboard has high compressive strength and flexural strength, and is an upgraded product of latex paint. Wear and damage are far better than common paints and wallpapers, and it is more suitable if you have children at home. The TV background, sofa background, restaurant background and bedside background in the home can protect the wall well, and can hang or paste decorative paintings and warm photos.
Benefit five:
Bamboo and wood materials are natural and environmentally friendly, and are installed without taste. If the room is completely renovated, there will be no paint process, and the problem of the decoration material time and the paint smell will not be solved for a long time.
Benefit six:
High grade, taste. Bamboo-wood fiber integrated wall panels were first used for European castles and palaces hundreds of years ago. Today, bamboo-wood fiber integrated wall panels are widely used in high-end villas and five-star hotels, giving the essence of classical culture and art. Wallboards are the first choice for high-end people to pursue high-end lifestyle tastes and enjoyment.